Exterior AND Interior
Case Cleaning
Exterior cleaning will help keep the cases looking new and fresh. Exterior cleaning would include wax stripping and pressure washing of kickplates, vacuuming of spaces underneath cases, hand cleaning of the exterior painted surfaces, and spot touch up paint of painted surfaces where needed.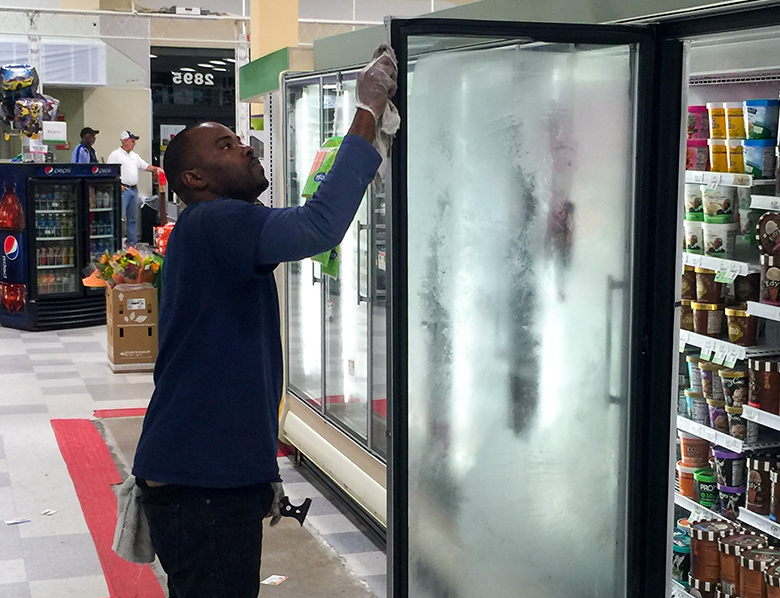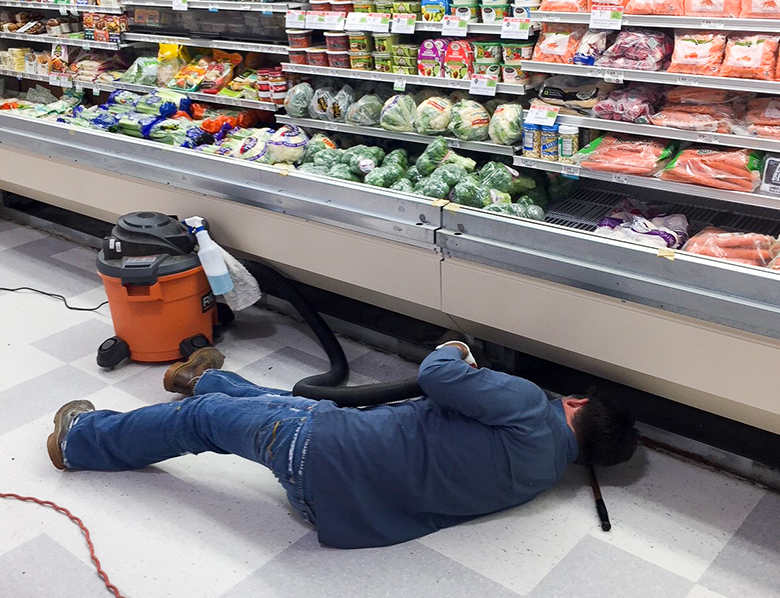 Reliable Customer Service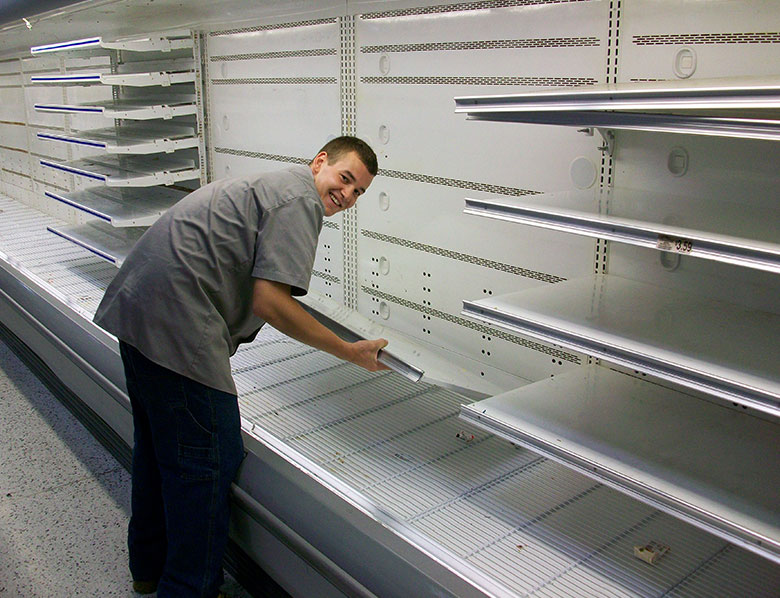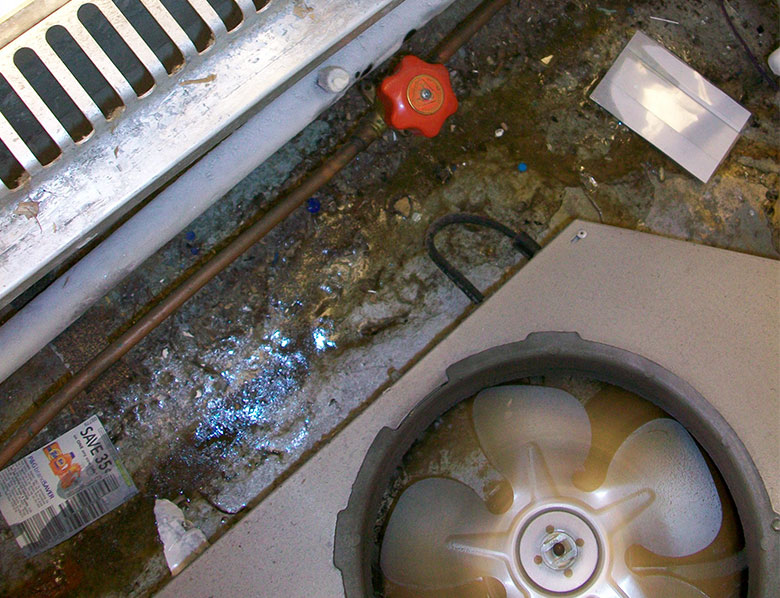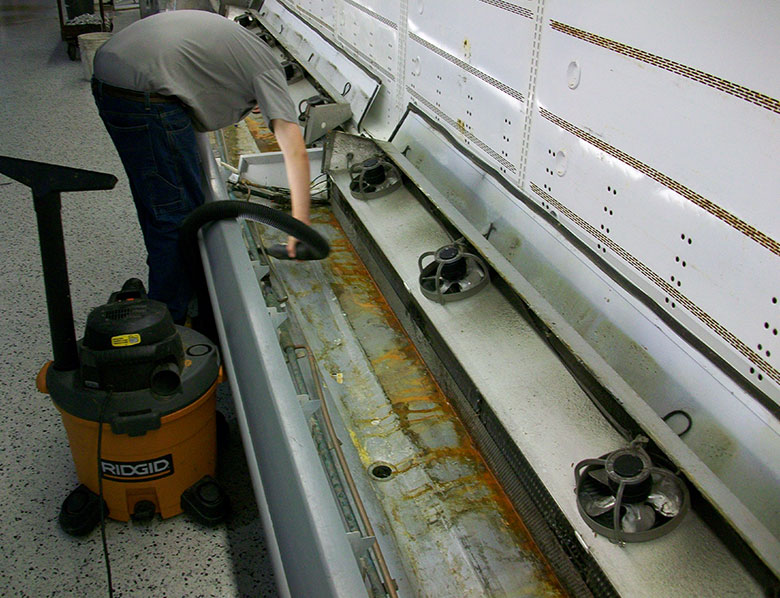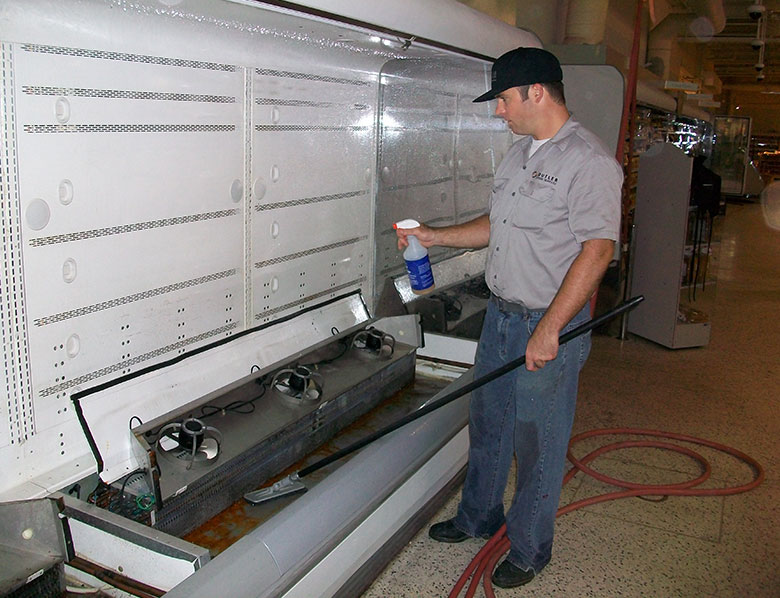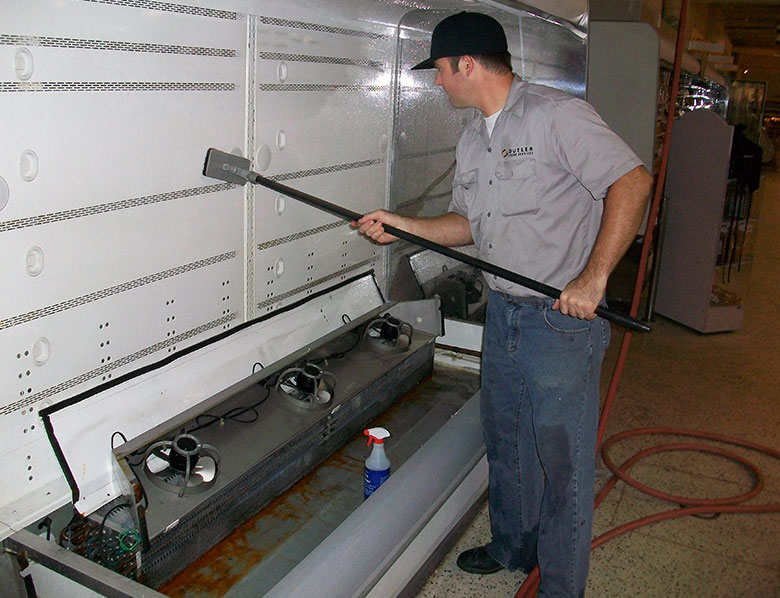 Interior cleaning goes beyond the visible surfaces of panels and shelves. We make sure to get the cavities above the ceiling panels and behind the back panels and air baffles. We remove wire racks and deck panes to access and clean all tubs, refrigeration lines, cooling fins, and clean out drains. This all helps keep your cases performing well and will help them last longer so you can get the most out of your investment.
Explore the possibilities
Contact us today and start experiencing the highest quality products and services that Supermarket Solutions Inc has to offer.
Address
3500 Beachwood Ct
Ste 201
Jacksonville, FL 32224